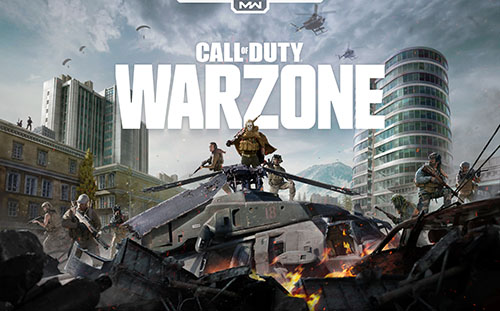 Infinity Ward dropped into the "battle royale" genre a year ago this week with "Call of Duty: Warzone". It's the second attempt at the "last-man-standing" game mode for the Activision franchise. The previous interaction, Blackout, was not as popular as the Infinity Ward rendition and with the release of "Call of Duty Black Ops: Cold War", Activision placed studio Raven in charge of future development of Warzone. The game has changed significantly in some ways over the year, and has become stagnant in others.
3 Things I like
The Guns Feel Good
The yearly release of Call of Duty is popular because the game play is fun. The guns feel good in the hands of the player. This stays true in Warzone. Not only is the gun play solid and rewarding, but it's also fairly balanced. Yes there are issues with certain attachments and at times some guns dominate the meta. However, a year in, most guns are viable and have an obvious strength and weakness. 
The "Most Wanted" Contract
This contract mechanic was added about a month after release and it allows a player to get dead teammates back in the game at no cost. The challenge becomes that the "most wanted" player's position is visible to every player on the map. This mechanic is very fun and it allows for some late game heroics. One could argue that it's "abused" by players staying in vehicles, just speeding around the map to avoid getting killed. I've been destroyed by enough C4 and rockets to know that there is a very obvious counter to vehicles.
The Gulag
The Gulag feature allows for a player who has been killed to come back by winning a 1 on 1 fight against another dead player. Win and you come back in the game. Lose, and you're done unless a teammate buys you back. While I much prefer the original map and pistol version compared to the new map and multiple gun style, the mechanic is fun and the 1 on 1 stakes are much higher for late arrivals to the gulag trying to save the game for their team.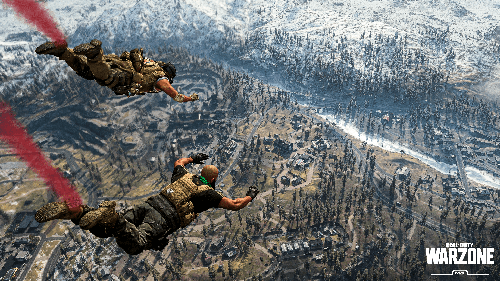 3 Things The Could Use Improvement
Map Places Of Interest 
The map itself, Verdansk, is balanced and interesting. You get a nice balance of rural and urban locations and the circle closings generally make fights in both styles count. However, after a year of playing in Verdansk, the map is getting a bit stale. Most teams have 2 or 3 different locations they drop to depending on the first circle and generally have the same game plan. I'll give Infinity Ward/Raven some credit as they've tried to create new locations within Verdansk (open Stadium, Shipwreck, Subway) but these are relatively small adjustments to a very large map. I'm hoping we see a new map for the first anniversary. I would like to see a new map and Verdansk both be playable but maybe rotate 10% bonus battle pass XP on a weekly basis.
Shield Availability 
I've noticed recently that it seems like shields are harder to come by. If you're playing trios or quads, it's somewhat likely you'll need to buy shields in order to leave your initial drop location with a team of fully shielded players. Finding money on the ground to buy those shields isn't hard to find so it's not exactly game breaking but in a game mode where you may win with only 2 or 3 engagements, I don't think shortening those engagements by limiting the amount of armor found on the ground makes for great game play.
Cross Play 
This is my biggest complaint and it's not even a fault of anything within Warzone itself. The gap between consoles and PCs is closer than it's ever been. However, there is still a gap and PC players have an advantage. The fact that we can't turn cross play off is stunning and it's my biggest criticism of the game. Battle royale game modes require enough luck to actually win that taking it too seriously is a mistake but for a group of players to have that large of advantage that winning a gunfight is almost impossible, makes for a bad game play experience. Getting 150 players into a lobby can be a task but so is trying to shoot a player who has a physical advantage. I'd like to see the option of turning off cross play come to year 2 of Warzone.
Overall, Warzone is an incredibly fun game if you don't take it too seriously, and you shouldn't. No one wins a battle royale without some luck. As we roll into year 2, hopefully some of the not-so-great things about the game improve. 
Photos courtesy of Activision